What's On
Essex Rocks Presents …
Kill the Party, Fashoda Crisis, HOOF & Mr Happy Chainsaw at The Three Wise Monkey's Colchester!
Tickets; £3 in advance or £5 on the door.
More information will be coming soon.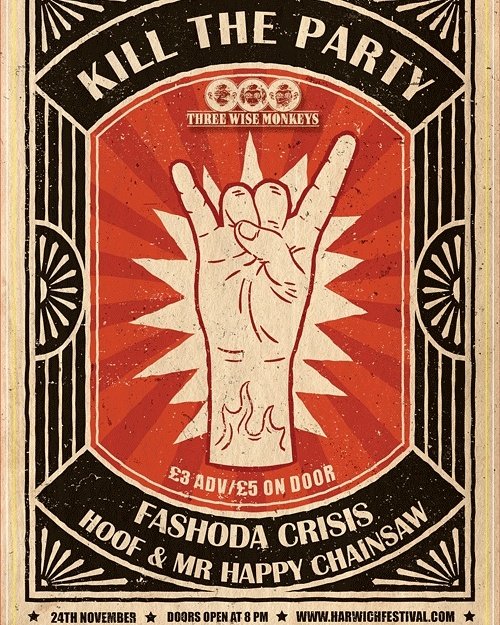 Event Details
Book Tickets
Spaces available 22
Online bookings are closed for this event but tickets may still be available on the door.